Screenshots
These images shows how you can send SMS from Microsoft Excel with 46elks. You can find our add-in in the Office store and if you don't have a 46elks account yet you can sign up for a free trial.
1) Excel add-in market
Open the Office stor in Microsoft Excel and search for 46elks or SMS.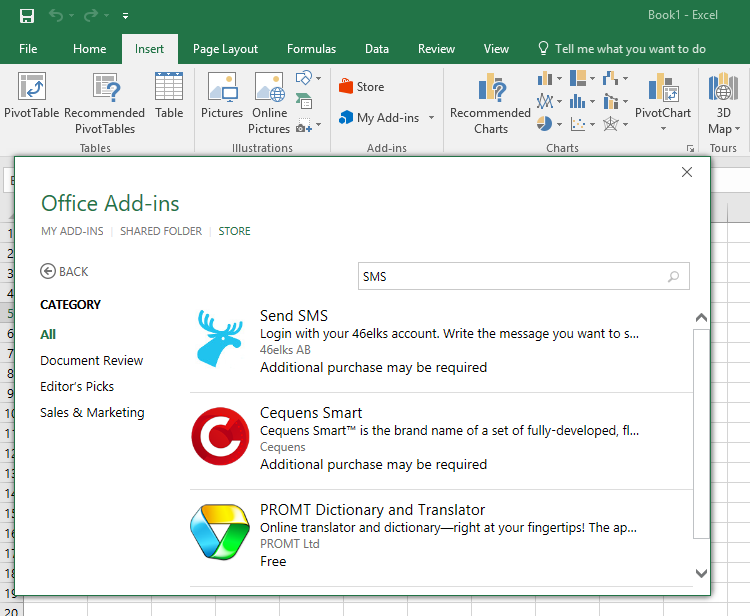 2) Install the add-in
Read our terms of service and accept the requested permissions to install the add-in.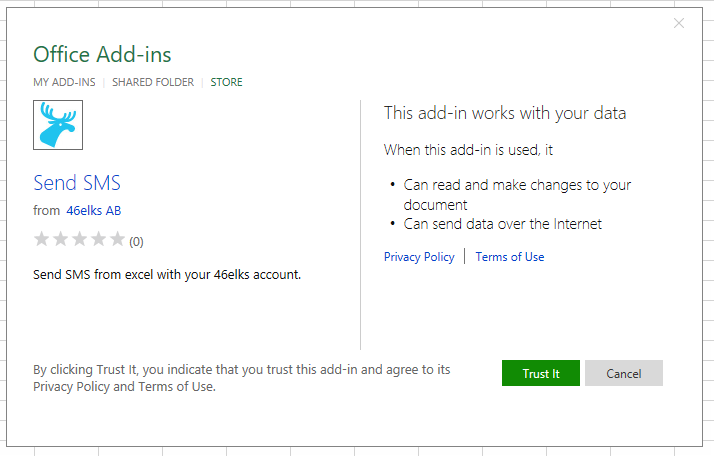 3) Login with your 46elks account
If you don't have an account yet, you can create an account.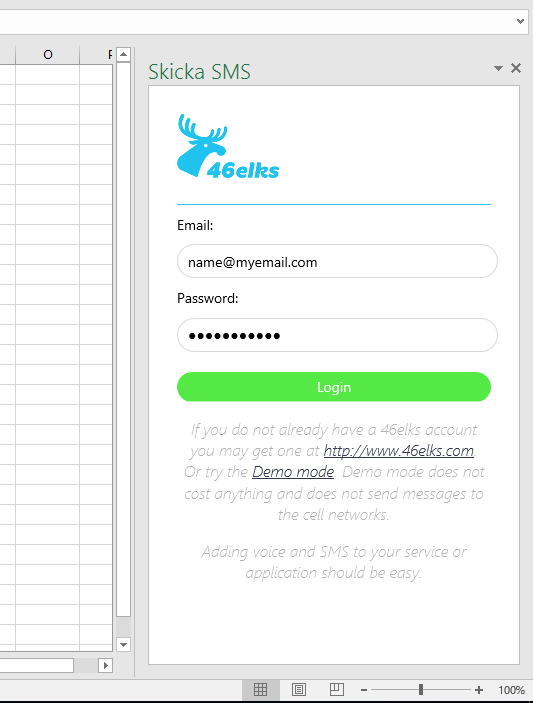 4) Select phone numbers and write a message
Write your SMS text in the add-in window and pick your sender name. For any technical questions such as how long text messages you can send or restrictions with the custom sender ID you can email hello@46elks.com.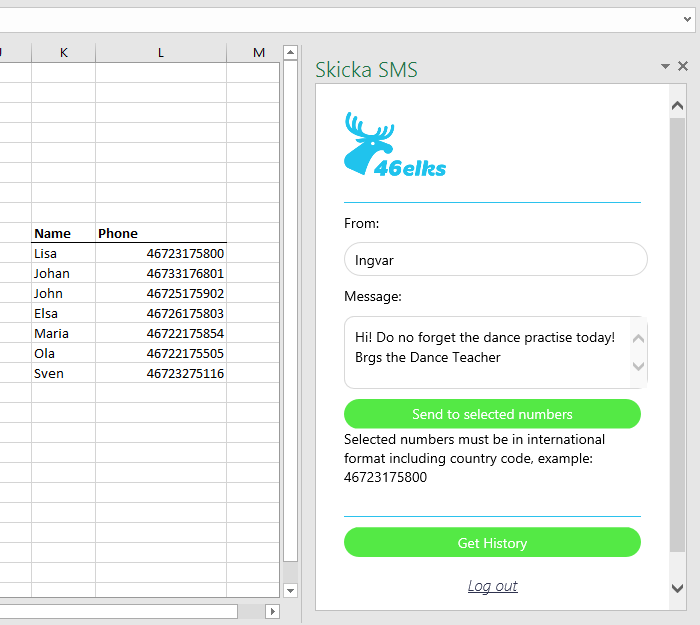 5) SMS has now been sent